// NESRAMNICE // zapestnica / // RUDE // bracelet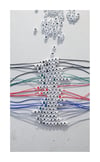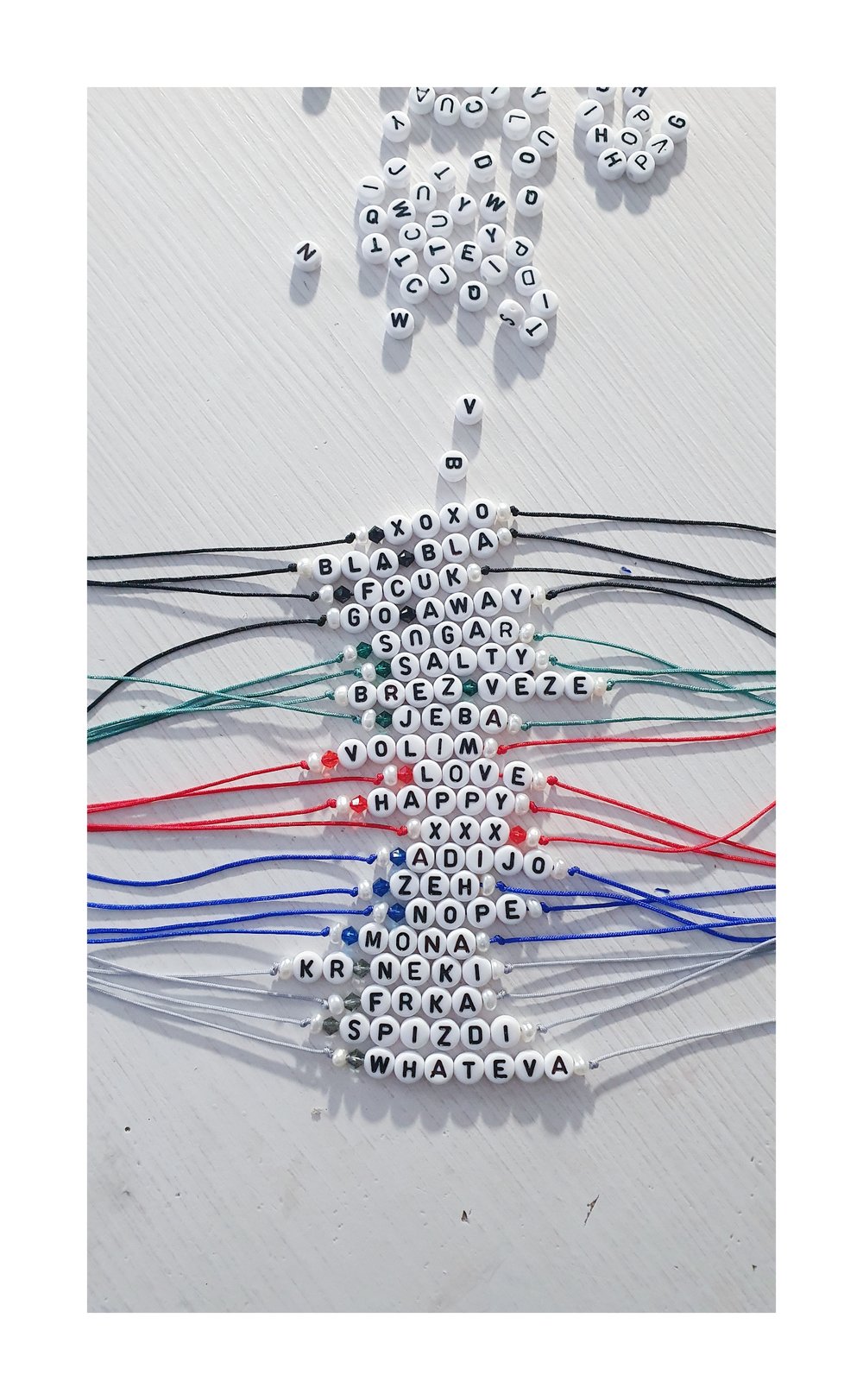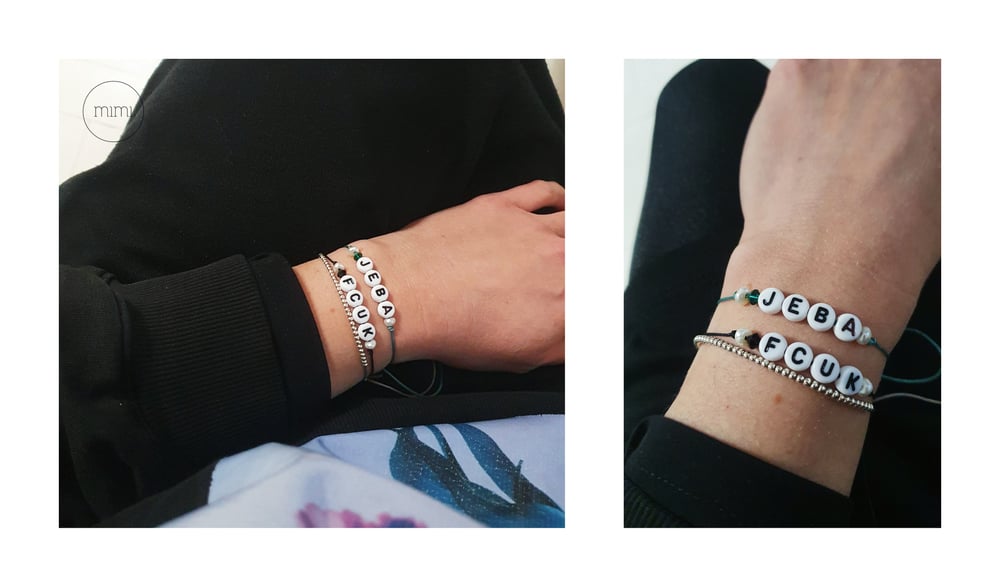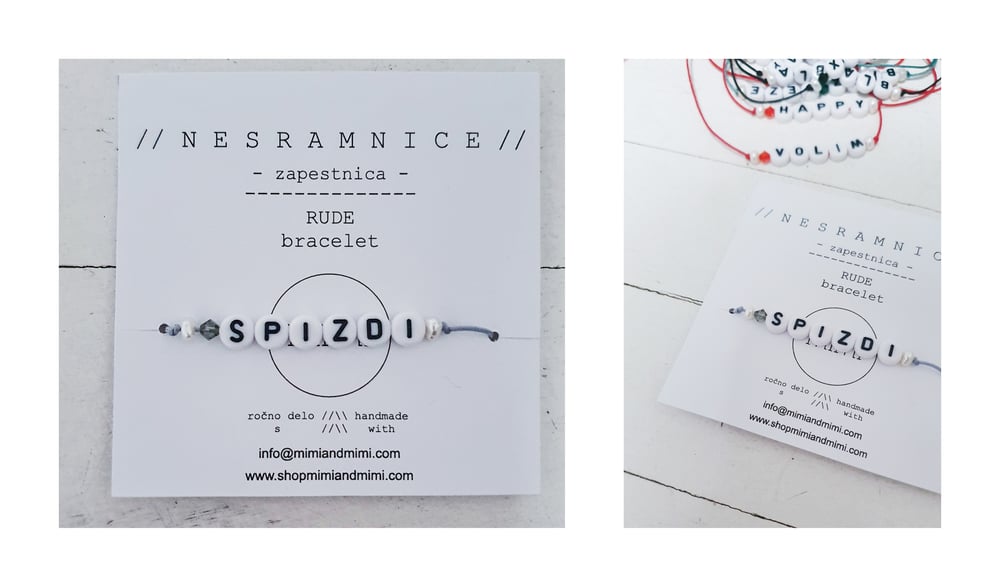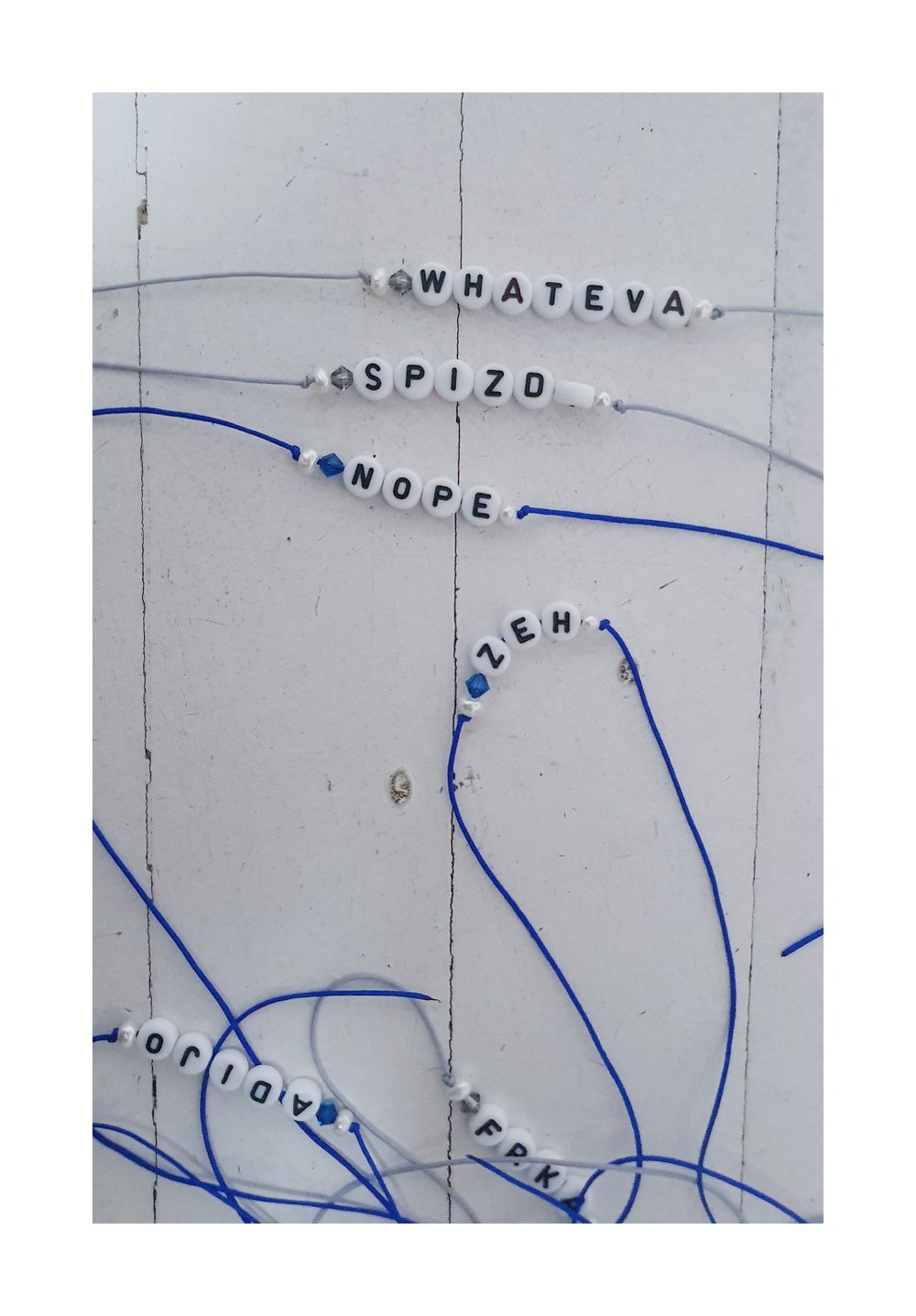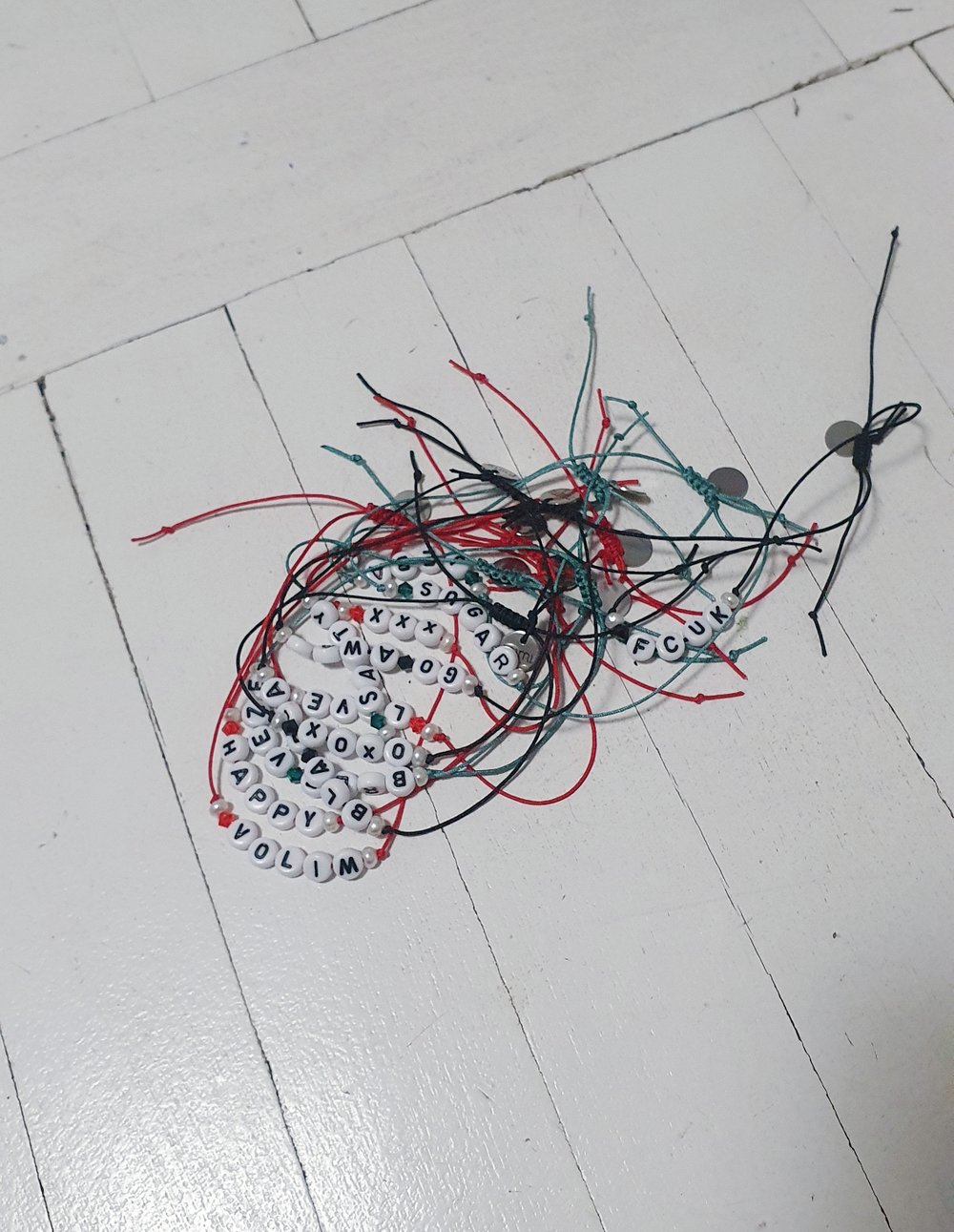 Ročno izdelana zapestnica NESRAMNICA
Narejena iz perlic s črakmi, 100% pravih sladkovodnih biserov, Swarovski kristala, vrvice iz 100% najlona in MIMI ploščice iz 100% nerjavečega jekla.
>>> zapestnica je pralna = to pomeni, da se lahko brez problema zmoči v sladki in slani vodi / blazno uživa pod tušem <<<
// mimi ORIGINAL //
Barva: RDEČA/GOZDNO ZELENA/INDUSTRIJSKO MODRA/SIVA/ČRNA
Mere srčka: nastavljiv obseg
ROČNO DELO - ročno sestavljeno
izvor kristala: EU
izvor biserov: Tajska
___________________________________________
Handmade RUDE bracelet.
Made of letter beads, 100% real freshwater pearls, Swarovski crystals, 100% nylon strings and MIMI pendant made of 100% stainless steel.
>>> the bracelet is washable = this means that you can easily get wet in fresh and salt water / enjoys it madly in the shower <<<
// mimi ORIGINAL //
Color: RED / FOREST GREEN / INDUSTRIAL BLUE / GRAY / BLACK
Heart dimensions: adjustable width
HANDMADE - assembled by hand
crystal source: EU
source of pearls: Thailand