ogrlica CVET - RDEČA // BLOSSOM necklace - RED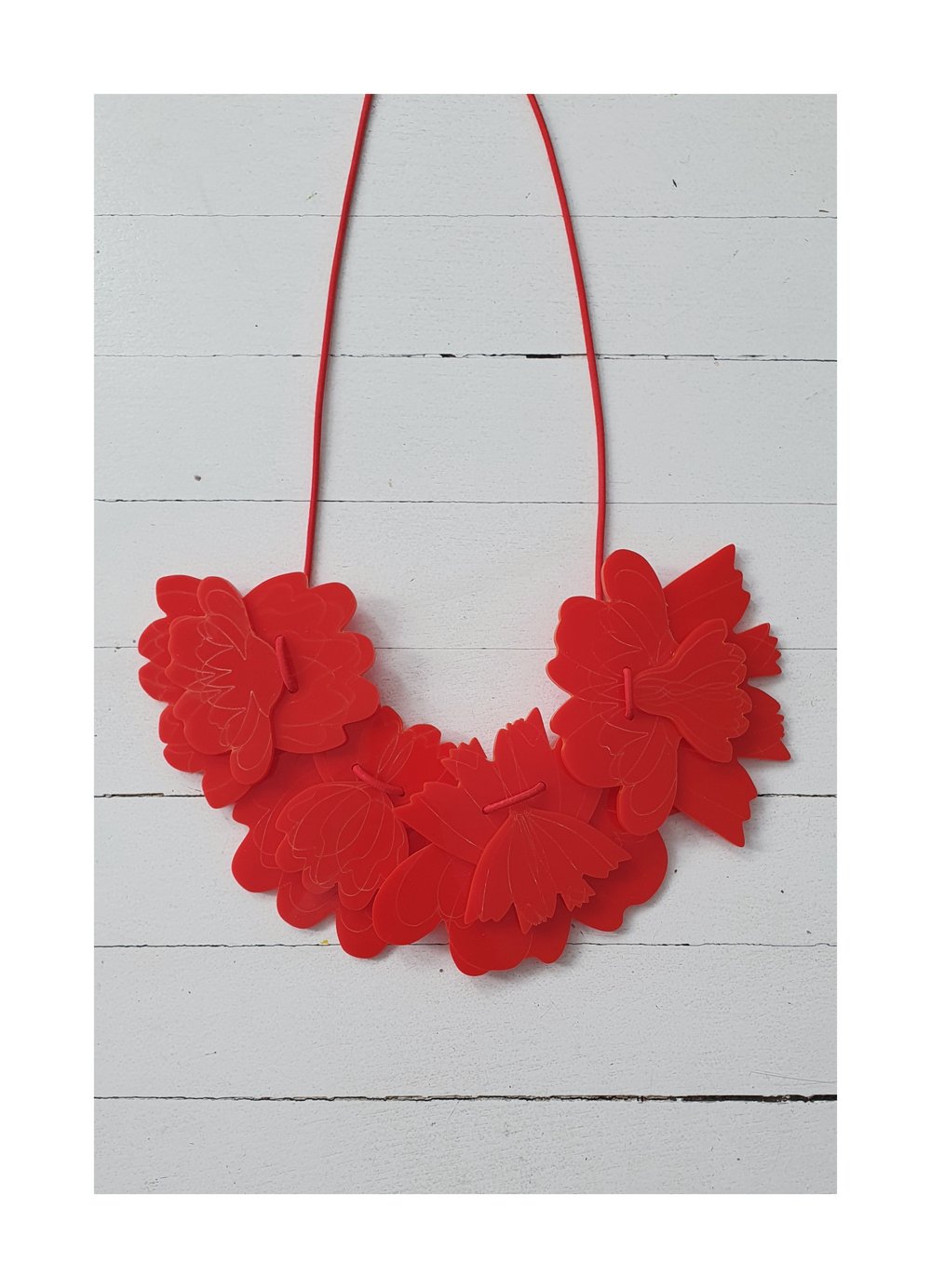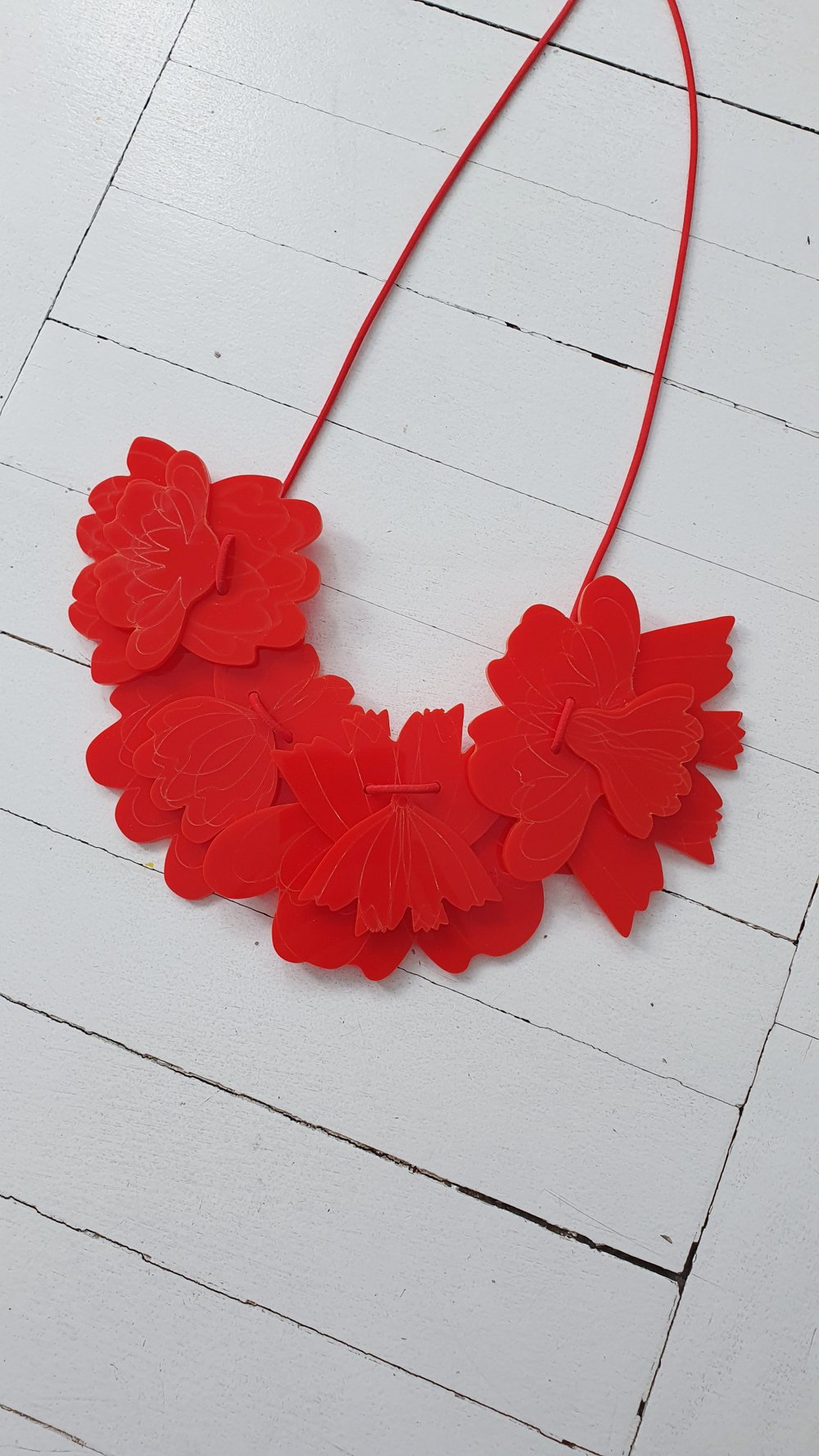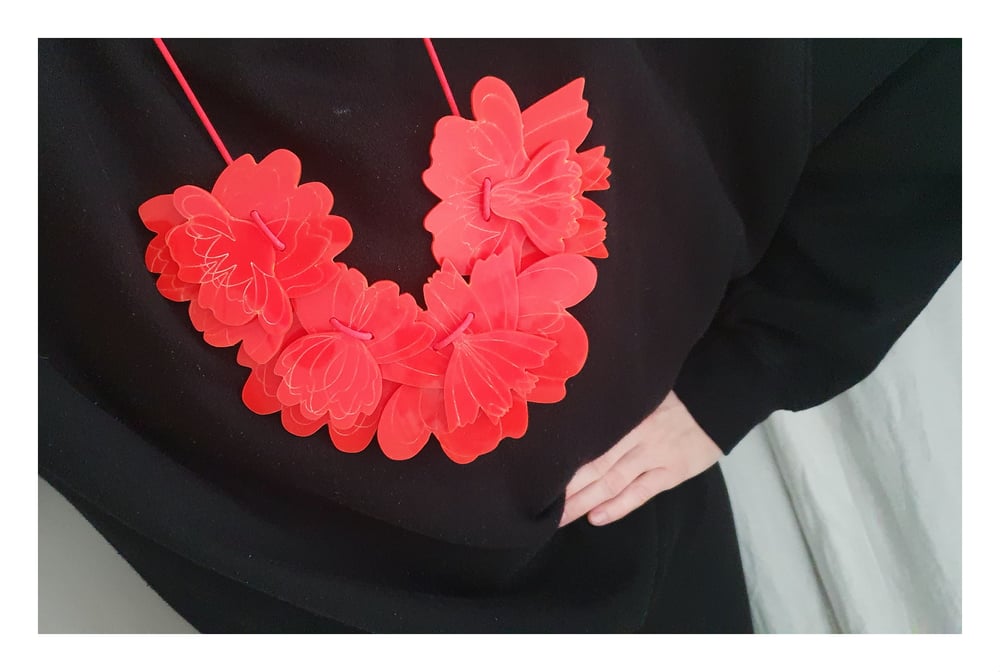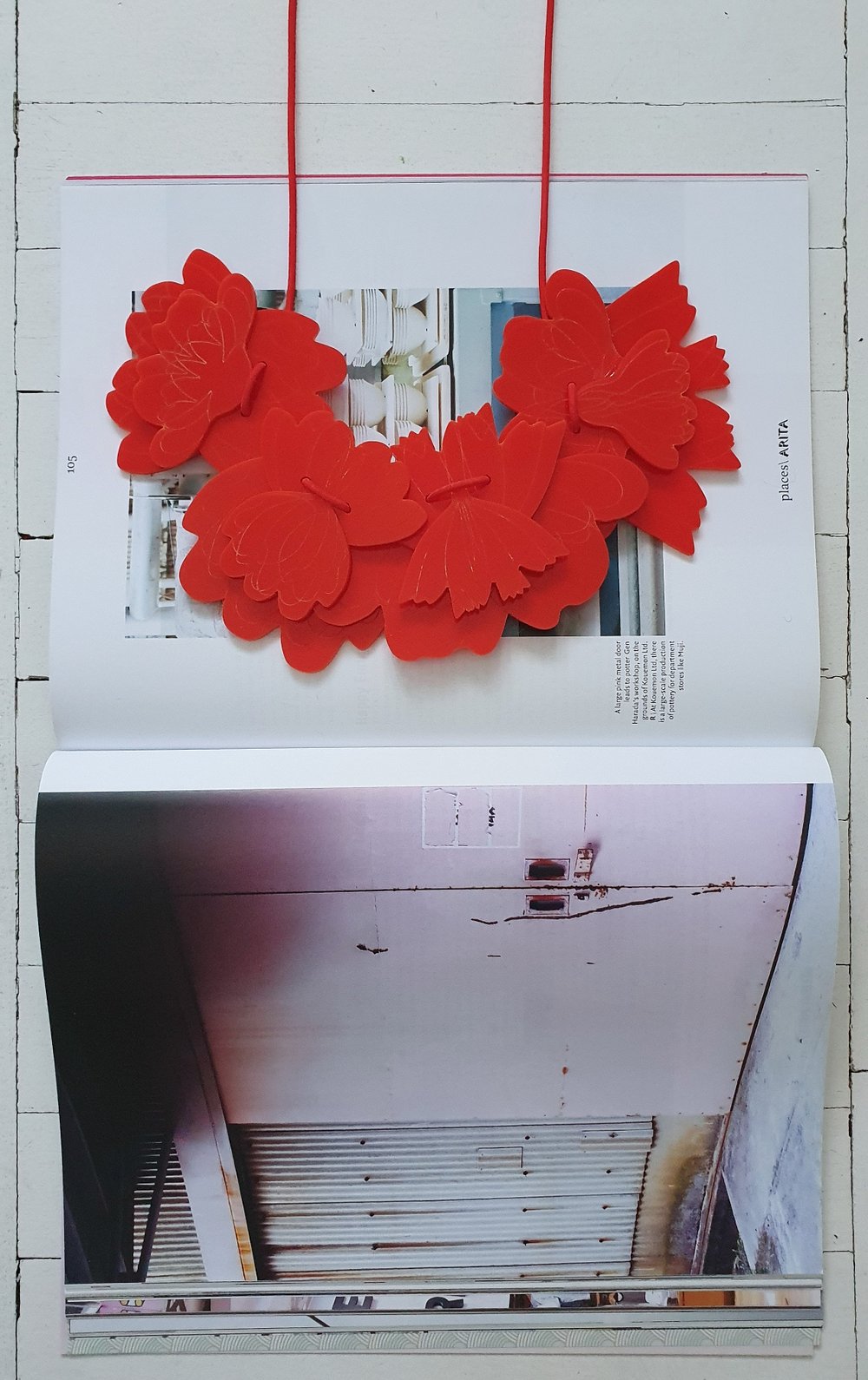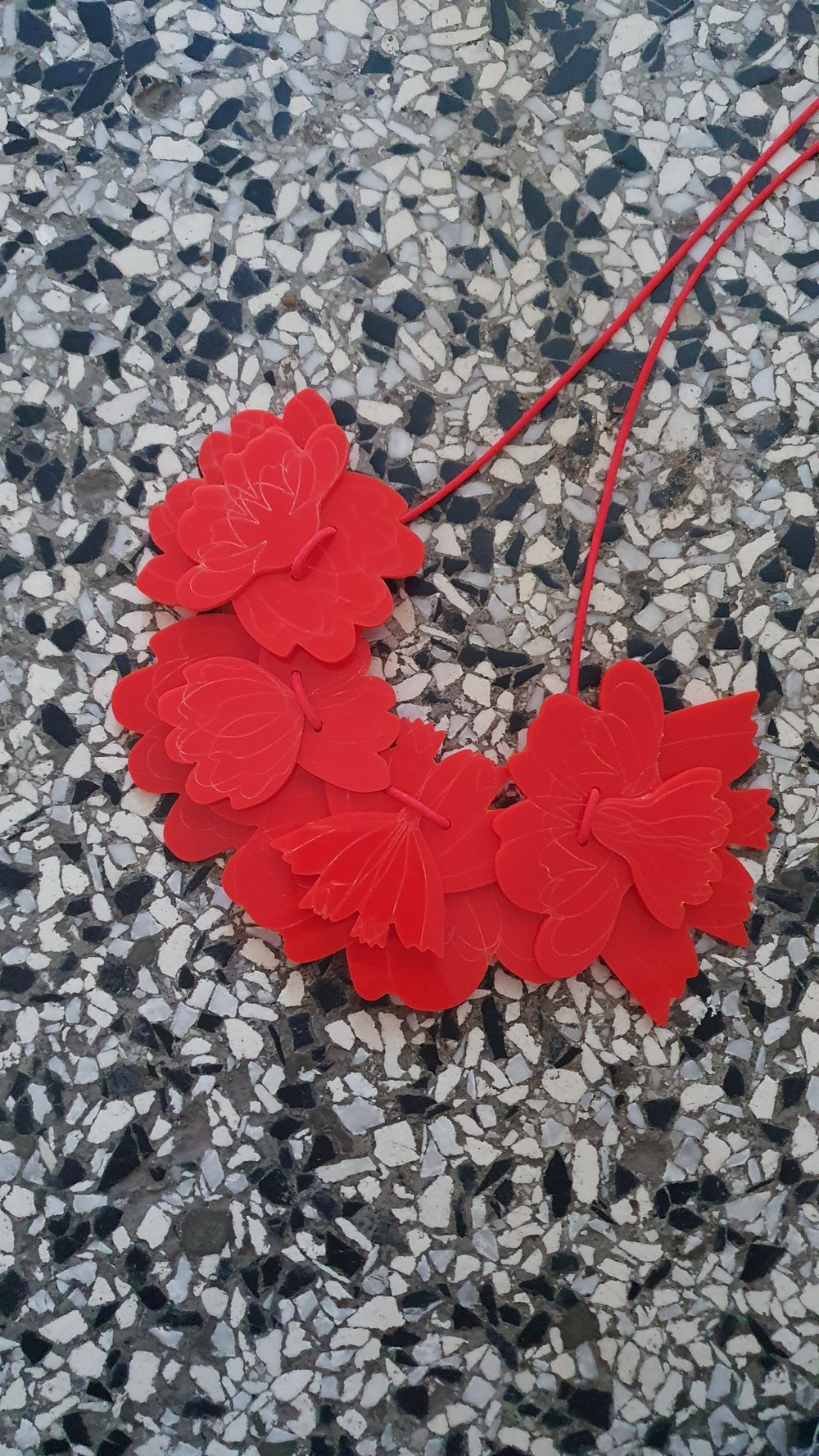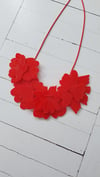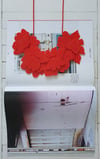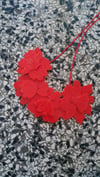 Ročno narejena ogrlica po moji skici in dizajnu iz laserskego rezanega in graviranega pleksi stekla (reciklirana plastika), elastične vrvice, plastičenga zapirala in Mimi ploščice.
Ogrlica je lepo dopolnilo uhanom CVET ali kot samostojen opazen kos.

// mimi ORIGINAL //
Barva: RDEČA
Mere: nastavljiva okoli vratu
- dolžina: od 10cm do 20cm
- velikost rože: 10,5× 10,5cm
___________________________________________
Handmade necklace after my sketch and design from laser cut and engraved plexiglass (recycled plastic), elastic string, plastic closure and Mimi pendant.
The necklace is a nice complement to the BLOSSOM earrings or as a stand-alone noticeable piece.

// mimi ORIGINAL //
Color: RED
Dimensions: adjustable around the neck
- length: from 10cm to 20cm
- flower size: 10,5 × 10,5cm